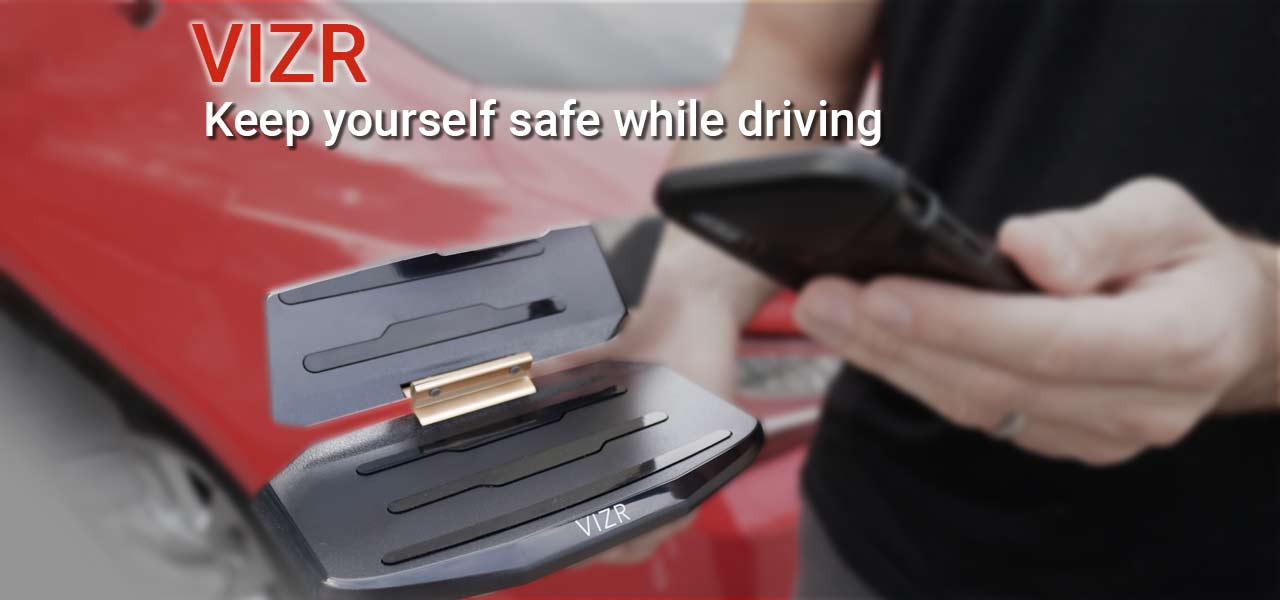 There are a lot of VIZR reviews online and that's how it caught our attention. We love new products especially those that give value to people. Given the fact that this product can save a lot of lives on the road by preventing car accidents is something big for us. So without further ado, we will cover in this review everything there is to know about this product.
Check Availability
Avoid distracted driving by using VIZR heads up display
VIZR heads up display will help you stay safe on the road while driving. Now, you can avoid distracted driving while using your phone at the same time.
Article updated: 19 September 2023
VIZR heads up display is a device that uses your smartphone's navigation app, therefore, reducing distractions while you're driving. It was with road safety in mind. By getting rid of distractions, you also eliminate the risks of distracted driving.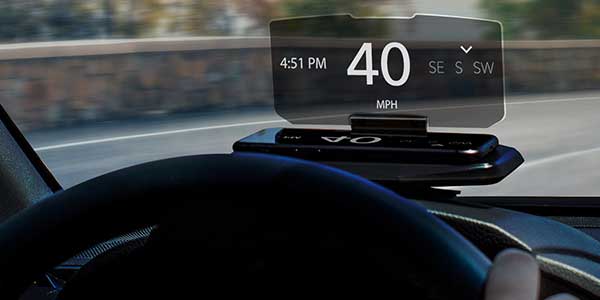 Keep yourself safe while driving
Cell Phone use while driving constitutes a large number of road accidents that happen every year. In fact, the National Safety Council reports that 1.6 million crashes each year can be traced back to using cellphones while driving.
Let's face it, sometimes we need to use our cellphone's navigation system, navigation app or google maps when we're travelling to places we're not familiar with. In order to alleviate distracted driving, heads up display hud devices are here to help.
Let's take a closer look at VIZR heads up display. What does this product do and does it really help keep our roads safe?
We give you the VIZR Heads Up Display
VIZR HUD enables users to focus on the road without deflecting their attention while they are driving. VIZR navigation is a product of FIXD Automotive. A popular company in Atlanta, Georgia that manufactures car navigation products and car diagnostic tool.
VIZR display is a notable solution for drivers who use phone navigation apps while travelling without the need to look at their phones. Moreover, it can be mounted to a phone holder, laid on a seat, depending on where you want to put it the device is easy to use,
The technology helps you reach your destination while letting you focus on the road all the time. Probably, one of its best things with this technology is it works with all types of mobile phones.
About the Product, VIZR Reviews
The VIZR heads up display uses a reflective glass that mirrors your smartphone's screen. This device is 6-⅜ inches wide while the transparent glass is 5 15/16 wide and 2 – ⅝ high. It comes with an adhesive to hold on the dashboard. According to its maker, FIXD Automotive, the device is compatible with all phone models, brands and sizes.
You will also need to download the app that goes with the device and the company strongly suggests using the HUDWAY go app. It's available for both Android and iOS devices.
At the present time, the app has been downloaded in the Android store more than 500,000 times. Furthermore, it was given an average rating of 3.4 stars by 2,200 reviews. Likewise, in the iTunes store, it got an average rating of 3.2 stars from 250+ reviews.
How to use the VIZR App
VIZR heads up display can be easily mounted on your car's dashboard. The display is generated via reflection from your phone's screen. The reflection serves as the visible display, therefore, preventing you from the unnecessary stress of opening and looking at your smartphone constantly.
Perhaps the number one reason why this product was made is for drivers to use their smartphone's GPS without taking their eyes off the road. Therefore, it makes driving a lot safer. It locks securely into the car's dashboard for easy access to GPS, navigation, Google maps, etc.
The glass is totally transparent so it doesn't distract the driver. According to some VIZR reviews, the VIZR app is compatible with every heads up display app in the Apple and Android stores.
VIZR Benefits and Advantages
In like manner, the VIZR app and the HUD is actually very easy to use. You just have to download the app and boot it on your smartphone. The navigation mode was very useful. It shows the road instinctively while providing directions and traffic details along the way.
You can use the device on different vehicles or you can buy one for each vehicle. Probably one of its many benefits is the fact that it's so useful that you can give it to your loved ones as a gift. Not only that it helps them navigate through traffic, but it will also keep them safe by letting them focus on their driving.
The device only requires a one-time payment for the hardware. No monthly subscriptions, you only have to download the right VIZR app needed which makes it a very thoughtful gift to keep them safe on the road.
VIZR Users' review
I always used a GPS navigation system to easily navigate to unfamiliar places. I am a real estate agent so travelling on-site to other cities requires me to drive different roads and streets. Driving while using my smartphone is dangerous for me as the driver but more dangerous for pedestrians. Now, I don't have to worry about anything of that matter. Thanks to VIZR app.

I came across this amazing product while reading one of the many VIZR reviews. Ever since that day, I always wanted to have one for myself. Now, I gave my wife one and my friends for their birthdays. I didn't expect they would greatly appreciate it, but they did. Thanks, VIZR.

I loved it. It made my travel very easy. Now, I don't have to look at my phone every single time, while my other hand is on the steering wheel. It's so easy to use that even a retiree like me can learn in a small amount of time. VIZR app and display works great. Your product sure was helpful.

VIZR Price and money-back guarantee
The VIZR heads up display only costs for only $39.99. Very reasonable pricing for a very useful device. This makes for a great gift for friends and family. It's super-easy to use and cost-effective.
Meanwhile, on top of the single purchase of $39.99, they are offering $59.99 for two and $79.99 for three pieces. Also, it's important to realize that the standard shipping is free. Another good news is the company even offers interest-free financing with Affirm, a financing company.
In case you're not happy with your purchase, they are offering a 30-day money-back guarantee. However, you'll have to send them an email via their customer support. Equally important, you have to include the official receipt, otherwise, the company will not honour the return.
Conclusion
Are you ready to buy VIZR heads up display? Our VIZR reviews state that VIZR hud is safe to use. It helps drivers using navigation systems on their phones focus on the road instead of multi-tasking while driving.
Its main strength is its transparent HUD readout that lets you look straight on the road while driving, unlike your phone, that you have to look to the side to see your navigation. Also, it's equally important that it works well with both Android and iOS devices.
However, even other VIZR reviews saw that its downside is the price. It's a little bit more expensive than its counterparts being sold on Amazon. However, those products have a lot of complaints from difficulty reading the display.
Moreover, we believe that this product is a better alternative. For safety purposes, it's better than using your cellphone while driving.
VIZR by FIXD
Navigate WITHOUT Taking Your Eyes Off The Road!
VIZR by FIXD
VIZR delivers cutting-edge, heads-up display technology right in your car. Navigating while you drive just got way more convenient – and a whole lot safer!
PROS
Easy to use once installed
Can be mounted easily
Clear and visible screen
CONS
Manual instructions could be improved
The device moves in the event of sudden movements