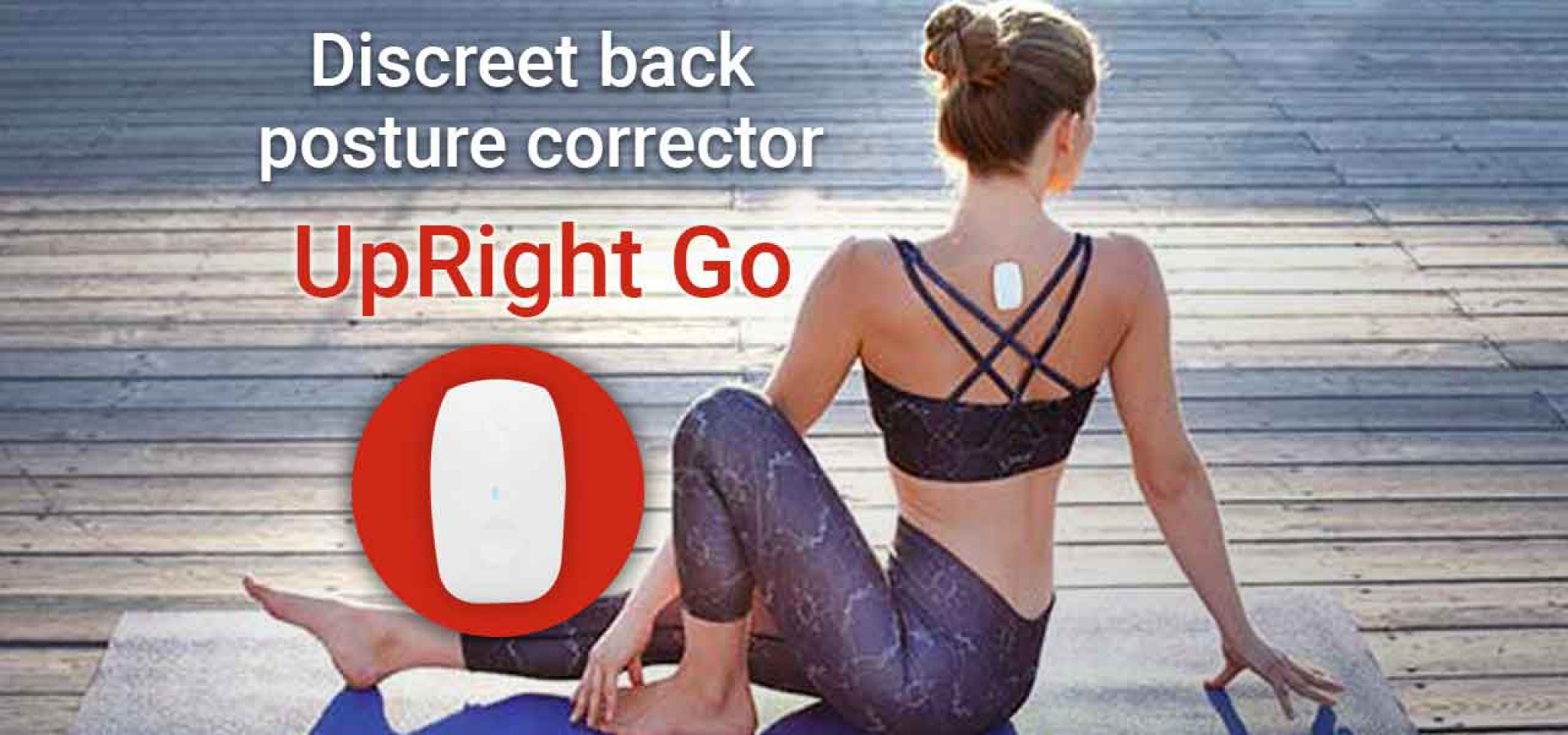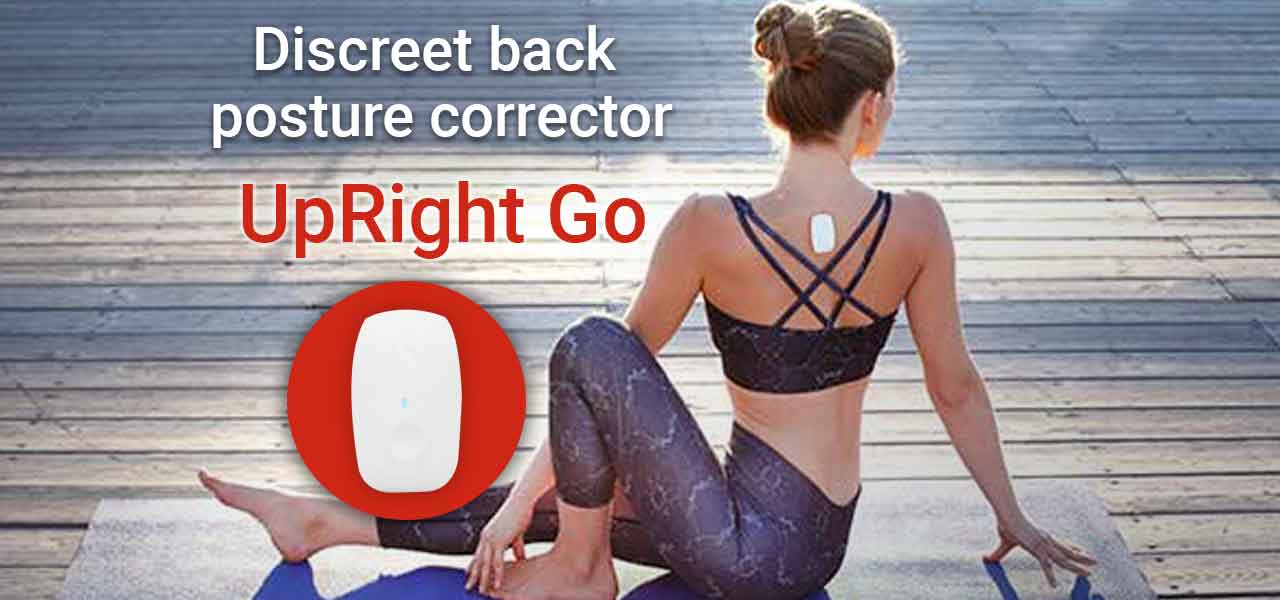 Good posture is a great way to stay physically healthy. Unfortunately, many people these days suffer from bad posture. It's mainly due to the way we work. We are hunkered down on desks in front of our computers for most of the workday. As a result, we form bad posture habits unknowingly. In this review, let me tell you about an improve posture device – the UpRight Go.
Get It Now
Bring back your right posture with Upright Go
A good posture is a great way to achieve balance and stay healthy. Align your joints and bones correctly the high-tech way with UpRight Go Posture Corrector.
Got Bad Posture?
Bad posture can affect the spinal cord, in turn leading to nerve damage. One such condition is known as a slipped disc, which can cause some very painful symptoms.
Maintaining good posture is hard, though, especially if you work mostly in front of a laptop. Most of the time, you find yourself hunching forward and tilting your head down to clearly read the text on the screen. Doing this puts a lot of strain on your spinal cord, and nerve damage might occur down the line.
UpRight Go Posture Corrector UK
Meet the Upright Go posture trainer. It's a small, discreet-looking device that attaches to your back. It detects when you slouch, sending a gentle vibration to remind you to straighten up. There is also an accompanying app that tracks your posture. It tells you how often you slouch and how often you stand up straight. This way, you can train yourself to build that habit to improve posture.
The Upright Go Posture Corrector UK is a very small, discreet back posture corrector that's smaller than the palm of your hand. It's just the size of a car remote. The device has a white plastic shell, and in front, you'll find the on/off button, a USB-C charging port, and an LED that shows both connectivity and charging states. The device uses Bluetooth to sync to its companion app.
At the back of the posture corrector device are adhesive strips to allow it to stick to your back. The adhesive is strong but also easy to remove from your back. Each adhesive strip can be attached and detached about ten times before you have to replace them. Out of the box, you get four spare adhesive strips, and if you run out, you can buy them separately at less than $1 each.
The only downside here is if you have oily skin. Adhesive and skin oils do not go well together, so the back posture corrector might occasionally slip off.
The posture fixer's battery life is quite good. It can last more than an entire day – around 25 hours – before you need to recharge it. One Upright Go review, however, has reported that the device only lasts more or less 10 hours. In this case, charging it every evening would ensure it has enough battery for the day.
How to Use the Device
The device is very easy to use. Just turn it on, connect it to the companion app, and position the device right below your nape. The back posture corrector monitors your back and sends gentle vibrations whenever you slouch beyond a predetermined angle. Use the companion app to guide you.
In the app, you will see an illustration of a person's side view, surrounded by a circle. At about the 1 o'clock position of that outer circle, you'll find a red dot, which indicates a 'threshold level' for slouching. If the angle of your back goes to that level or beyond, Upright Go will start to vibrate. It continues vibrating until you improve your posture.
In the app, you can choose different kinds of vibrations for the back posture corrector to send. Additionally, you can adjust the sensitivity so that the vibrations don't become too frequent.
There are also two usage modes: tracking and training. In tracking mode, Upright Go only monitors your posture; it would not vibrate when you slouch. The app would then give you data on how much time you spent slouching versus the time you spent with upright posture.
The training mode, on the other hand, is when Upright Go vibrates whenever it detects you slouching. You can even set daily goals, such as standing/sitting up straight for at least 10 minutes each day. You can increase these goals, too, so you can improve posture with the device further.
Benefits and Advantages
The Upright Go is a high-tech yet simple way of correcting your posture. The device is quite light and unobtrusive. In fact, once it's stuck to your back, you may even forget that it's there. With clothes on, no one would even notice it. The device isn't cumbersome in any way.
Also, the data it gives you on your posture is very useful. With it, you will always be aware of how often you slouch, which is usually something you don't notice. This awareness is your first step in correcting bad posture.
Upright Go Posture Corrector UK User Reviews
I've been training with it for two weeks now, and I realise that one of my workstations needs revision to prevent my slouching.

Clear, easy instructions on how to use. Just used for four days so far, but think it is already making a difference to my posture.

Really enjoyed it at the start; good product. However 3 days after the 1-month return window the battery performance dropped to 6 hours or so. In addition, the sticky pads used… Miss one day or two, and they will dry out and stop working.

Price in the UK
On the manufacturer's website, Upright Go posture corrector UK retails for $100 each. There is also a bundle that will give you two devices for just $190. Both offers have a 30-day money-back guarantee as well as free shipping for orders within the US.
If you buy from Amazon, however, the UK price of the posture corrector is lower at £70 (about $87). It also has free shipping, as well as free returns in case of a defective item. There is no indicated money-back guarantee, though, unlike in the manufacturer's website.
Conclusion
If you're looking for a simple, hassle-free way to help improve posture, Upright Go is for you. It's like having a personal posture trainer always at the ready. Though at the price point of $80, be prepared to shell out a significant amount of money.
Posture braces are still much cheaper, but they tend to be a lot harder to wear and remove. Also, they won't give you data on your posture habits. The posture fixer is both easy to use and data-driven, so the price is justified.
Upright Go
It's small and light but correct your posture right!
Upright Go
The Upright Go is a comfortable posture corrector that place on your upper back. It reminds you to sit or stand up straight with a real-time gentle vibration reminder.
PROS
Small and discreet
Detects bad postures
Free personalized training
CONS
The adhesive only sticks properly if you follow the instructions carefully
The installation is quite complicated