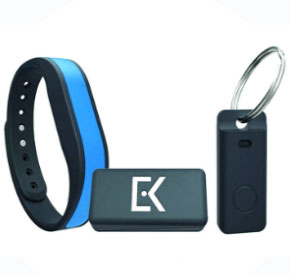 In this generation, we are always online. We spend a lot of time on social media, shopping sites, streaming platforms, and etc. There is one thing that all these apps have in common: requiring accounts. This includes Facebook, Instagram, Twitter, YouTube, Netflix, Amazon, you name it. Every time you're new to something, you always have to make an account with your email and create different passwords. But what everyone hates is having to remember ALL those different passwords and associating them with their accounts. But don't worry, there's now a perfect solution for that problem of yours. Ladies and gents, I introduce to you the EveryKey password organizer.
Get It Now
Manage Your Passwords Safely with EveryKey!
Hate having to keep track of your passwords? EveryKey is the safest and most convenient solution for this. No need to write it down anymore!
In Need of a Password Organizer
Do you still remember the day you first discovered Facebook? I bet anything you were so excited to get home and finally create your account. You used an old email you had and created a password you really liked at the time.
Then came these other social media apps like Instagram and Twitter. So you had to go through the whole process again. And of course, you had to use a different password for each of them. This is the part where it starts getting kind of annoying already.
But then there comes along even MORE apps like Netflix, YouTube, Amazon, etc. You can't really say no to them because you just gotta have them all.
The Problem
It's all fun and games until you suddenly get a new phone or device and you have to log in to all your accounts.
You try recalling which password is for which app, get it wrong a couple of times and boom! You're locked out. It's then that you realize keeping track of your accounts is harder than you think it is.
So you try to think of a solution. You can't simply write down all your information on a piece of paper. What if someone finds it and uses it against you?
This second one is something everyone is guilty of – even me at one point. I used the same password for all my accounts. And when I say all, I mean ALL. Shopping, social media, email, etc. But I realized the danger that this puts me in. Because if someone sees me type in my password even if it's just once, they automatically have access to the rest of my accounts.
Of course, there's also the option of saving your passwords on the browser or on an iCloud keychain (for Apple users), but you could be in danger of being maliciously hacked. Then you can kiss all your privacy goodbye. If only there was a password organizer that could keep your information safe.
Introducing: Every Key
This is the solution to all your password problems.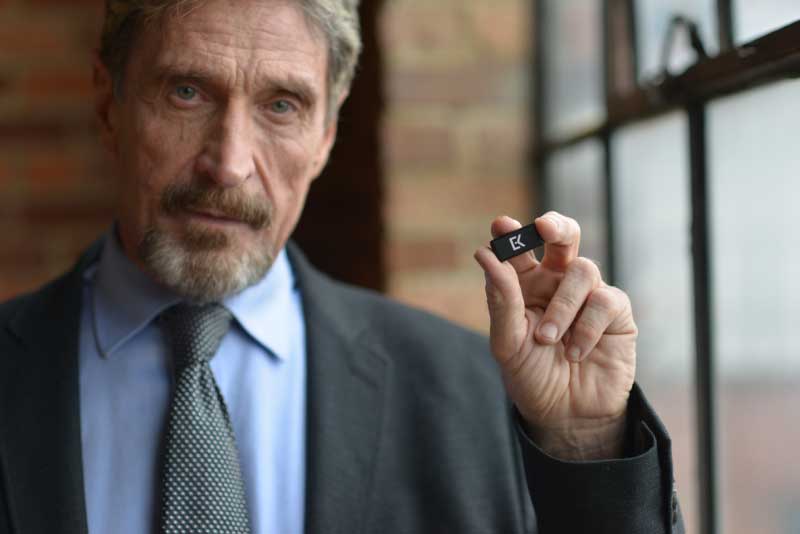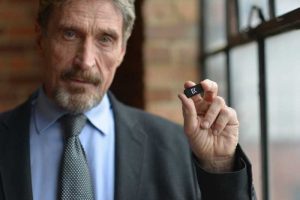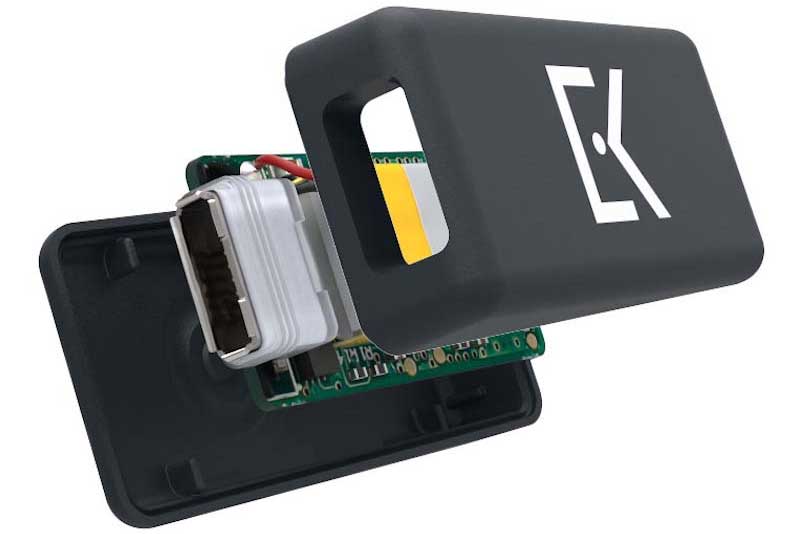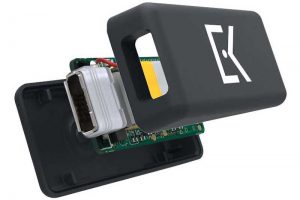 Now you won't have to worry about going through hassle or worries with the different passwords you have. Because this little tool does the job for you!
And yes, it is a perfectly safe tool to use – but more on that later.
All About EveryKey UK
This is the ultimate security tool that everyone needs. It basically manages all your account passwords for you and protects it. And no, it's not a simple software like the one's Google and Safari offers. This is a tiny Bluetooth device that uses state of the art security to keep your information safe.
Of course, this security is for both password-protected websites and Bluetooth devices. You can rest assured of its safety because it uses the same encryption level that the NSA uses to protect its top-secret documents.
Every Key doesn't just keep your passwords, it also auto-creates complex passwords and automatically logs you in and out of devices and websites. Yup, say goodbye to struggling with different passwords and cheat sheets for good. You can also be sure that you'll have hard to decrypt passwords because it'll auto-create them for you.
Every Key Features
In this part of the EveryKey review, I'll be talking about some of its specific features and how it may benefit you.
Wireless – Did you think that this was something you had to connect to a device? Nope, it is completely wireless because it uses Bluetooth technology. You can be assured that it only connects to your device because of the limited range. Plus, you don't have to worry about bringing along an extra chord to connect it with!
Super safe – I mentioned that it has very tight security. This is because it uses AES 128-bit encryption. The company claims that it'll take 1 trillion years for a supercomputer to crack the code. So when it comes to safety, you can rest assured.
Spoof proof – The developers of the device were completely aware that hackers can intercept your wireless connection and access your data. So, they developed spoof protection so that they can't steal your passwords.
Off device storage – The passwords actually aren't stored on the device itself but on the company's servers. And before you jump into any conclusions, you should know that the passwords are completely encrypted and there's no way for the employees to even view them. Only your EveryKey iPhone or Android can decrypt it. So, it's safe.
Multi-device – Of course, you probably have a lot of other devices besides your phone. But this doesn't mean you have to get a different Every Key device for each of them. You can just have one and you're good to go for everything you'll use!
EveryKey Setup
In this review EveryKey, I'll also be quickly teaching you how to set it up. And don't worry, it's super easy.
Get your own Every Key password organizer.
Charge it until the LED light turns off.
Download and install the app on all your devices.
Follow the EveryKey instructions to pair the key to your device.
After this short series of steps, you're all set in managing your passwords.
True EveryKey Reviews
Still not convinced about how awesome this device is? Don't worry, I was pretty sceptical too at first. So, I also gathered some reviews from other people about their experience with this password organizer.
I just needed an alternative to writing down all my passwords on a piece of paper. When I came across this nifty little device, I tried it out and loved it instantly. I thought it just stores my passwords for me, but it actually automatically signs into my account. Super convenient and stress-free if you ask me. I'm currently raving about it to all my co-workers and they're thinking of purchasing a couple too.

I definitely did not trust it at first. I mean, a device that stores your password for you? I was very uneasy. But I kept reading about it and its security features and I can now say that it has passed my test. Also, I was mainly swayed by the ease and convenience of it all. Now I don't have to worry about anyone seeing me type in my password – cause I don't even have to type it in.

At first I thought it was going to be a bother. I thought I'd have to connect it to my phone or device using a cable or something. But I didn't have to at all because it's Bluetooth! Also, I thought it'd be the size of an actual hard drive or USB so I thought it also be bothersome to bring it along all the time. But it's so tiny that it doesn't take much to bring it around. But I easily misplace it from time to time. Other than that, it's a pretty great product.

EveryKey Price
In this section of the EveryKey review, I'll be talking about the price. It is here where you can finally assess whether it's worth it or not.
You can Buy EveryKey only through the official website. One Every Key comes down to £104.16 only. Yes, I really did say only because you're getting a state-of-the-art security device that you could really only find in the movies.
But don't worry, I do realize that 100 quid is way too much. Lucky for you, I was able to get a discount for all my readers whenever they use my link. So don't try searching it up on Google because you'd have to pay full price. My exclusive offer gets you 50% off on your device!
And, the company even offers a 30-day money back guarantee. So if you're not satisfied with how it performs, you can get a refund by calling up EveryKey support! But with their confidence, I doubt you'll want to return it after using it.
Wrapping Up
I don't know about you, but I could really use this password organizer in my life.
If you're concerned about your key getting lost or stolen, you don't have to worry. You can easily freeze it remotely to keep anyone else from using it. That paired with it's military-grade encryption, the security can't get any better than this.
Now you don't have to worry about people seeing you type in your password because it manages your accounts then automatically logs you in. Say goodbye to old fashioned paper cheat sheets because now, you won't have to worry about keeping track of all your passwords.
Everykey
Everykey - No more Passwords, No more Keys
Everykey
Everykey is a Bluetooth device that replaces your keys and passwords. It is access-controlled devices when you are nearby, then locks them back down when you walk away.
PROS
Proximity connection
Native app for all popular devices
User-friendly